3D virtual studio set production services have become increasingly popular as a solution for anyone wanting to create high-quality and engaging content. With the capabilities of today's technology, it is now possible to bring your ideas to life with professional-grade results that can be used for broadcast television shows, web series, marketing videos, live stream, and more. Whether you are looking for a comprehensive video production package or just need assistance in creating 3D virtual sets for specific projects, these services provide an array of options depending on what best suits your needs.
What Are the Benefits of Professional Live Streaming Production?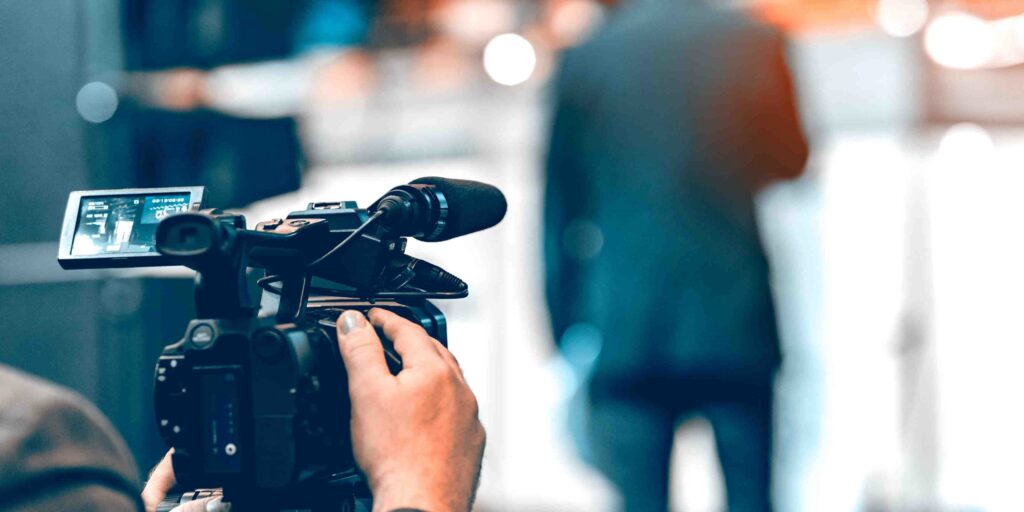 When it comes to creating engaging content, there are many advantages to working with a professional live streaming production company such as Spring Forest Studio. Not only do they offer cutting-edge equipment and experienced professionals, but their expertise in broadcasting techniques allows them to ensure top-notch quality control throughout every production process, from preproduction all the way through post-editing and distribution. They will also help you manage any technical issues that arise during filming so that viewers never miss out on important information associated with your project. Additionally, they will optimise viewer experience by providing compatible codecs across platforms while still meeting industry standards like HD resolution requirements, so no matter which device or platform your viewers are using, they will have access to the best viewing quality possible.
What Types of Projects Can Be Produced with a 3D Virtual Studio Set?
A 3D virtual studio set is incredibly versatile and can be used to create a variety of different types of content. It could be used for anything from live Q&As, interviews, panel discussions, educational webinars, and tutorials to promotional videos and product demonstrations. It is even suitable for media such as gaming streams and music video production due to its ability to easily integrate special effects like motion graphics or animations into videos. No matter what type of project you're wanting to produce, Spring Forest Studio allows you to do so in an immersive environment with state-of-the-art virtual sets that help bring your vision to life without ever having to leave the comfort of your own home (or office, if need be).
How Does Spring Forest Studio Utilise Advanced Technology for Video Streaming Productions?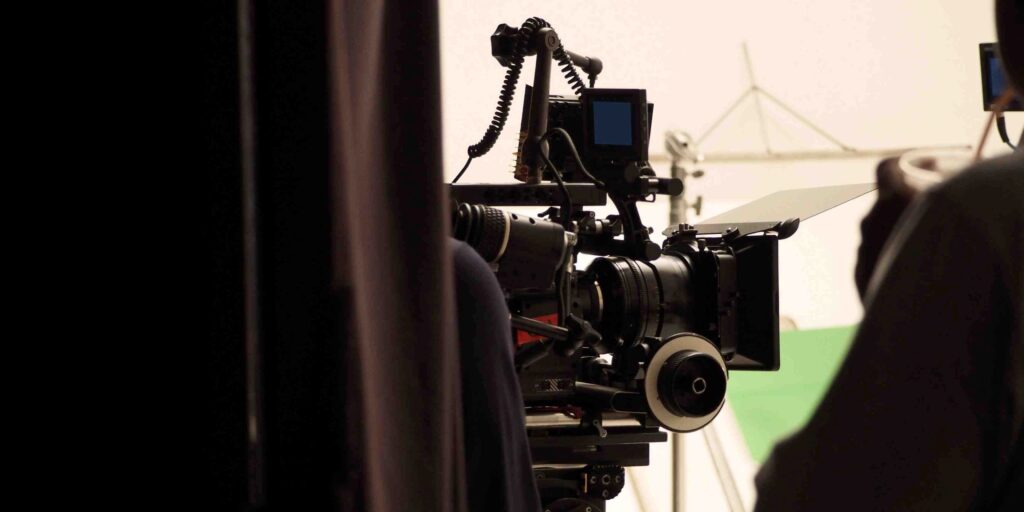 Spring Forest Studio prides itself on its innovative approach when it comes to their video streaming productions, providing clients with cutting-edge technology that helps them create stunning visuals while maintaining top-flight sound quality throughout the filming process. For example, their array of HD cameras allows scenic shots not available with traditional equipment, while their 4K resolution stream provides a crisp and clear picture on even larger screens. In addition, they also use robotic camera arms to move around the 3D virtual sets or allow for remote operation from anywhere in the world. This helps give projects an extra layer of production value without having to worry about hiring additional crew.
A Comprehensive Guide to Pre-Production Techniques and Strategies
No matter what type of project you're working on, it's always important to have a thorough pre-production process in place before filming begins, as this allows you to cover all your bases and ensure that everything goes smoothly throughout the actual production itself. To begin, it is helpful to create a detailed timeline that outlines when each task needs to be completed, including budgeting for costs associated with specific items like props or talent fees, then determine which areas need special attention, such as script writing or researching legal agreements. Once those steps are out of the way, Spring Forest Studio can help you put together storyboards so that everyone involved has a visual aid during filming, as well as answer any questions regarding lighting techniques and proper usage of audio hardware depending on your needs. No job ever runs completely smooth but by taking these steps before shooting day arrives you will have given yourself time to plan accordingly and anticipate any potential issues that may arise. 
Audio and Visual Considerations When Creating Longer-Form Content in a Virtual Space
When it comes to creating longer-form content in virtual spaces, there are certain audio and visual considerations you must keep in mind throughout the entire production process so that your viewers can stay engaged until the end. To create an immersive environment within a 3D virtual set, both audio quality and video quality must be taken into account when filming. Audio should be recorded using at least two separate microphones with proper sound dampening methods applied to reduce echo or outside noise, while video should adhere to industry standards like HD resolutions whenever possible so it appears crisp on larger screens while still being compatible across different platforms. It is also important to consider lighting levels if shooting indoors, as this will affect which camera settings need to be used for an optimal viewing experience during the post-editing stages.
Choosing the Right Camera Equipment for Your Project 
Whether you're simply getting started with basic equipment or looking for advanced options for more complicated projects, Spring Forest Studio has you covered when it comes time to choosing the right camera gear for your needs. Their team of experienced professionals can help guide you towards making an informed decision about which cameras best fit your project requirements, such as HD or 4K quality video streams, and what type of lenses you might need based on your budget. They can even help determine the best lighting and audio hardware to use depending on the characteristics of the room being filmed in so that you end up with a professional-grade result every time.
The Insider's Guide to Post-Production Editing and Effects 
After all of the filming has been completed, it's time for post-production, which is just as important (if not more) than any other production stage because this is when all the elements are put together into one cohesive piece. This process includes editing footage, cutting out redundant clips, adding final touches like transitions or graphics, mixing soundtracks and applying colour correction techniques depending on what type of content you are creating. Spring Forest Studio offers many different options when it comes to post-production services, ranging from basic cuts and graphics through advanced methods, including green screen compositing if desired.
Ensuring Quality Control With Streamlined Distribution Processes
Once your video project has gone through its post-production stages and is ready to be shared with audiences around the world, it's important to consider how they will receive it by deploying effective streaming systems that can handle large amounts of data. Spring Forest Studio offers streamlined distribution options that are tailored to fit the specific needs of each project, ensuring quality control and reliability throughout the entire process so that your viewers never miss a beat when watching content. They can also help with marketing strategies so you can get as many eyes on your work as possible.
Tips on Reaching Audiences Through Effective Marketing Strategies
Reaching audiences is one of the key components of having a successful production; however, it is not always easy to gain exposure for your content, no matter how good it may be. This is where effective marketing comes into play, offering strategies such as online ads or social media campaigns that target potential viewers based on criteria like age or location demographics. Spring Forest Studio has an expert understanding of this process and can assist with creating customised plans depending on what type of audience you wish to reach while maintaining its integrity, all without breaking budgets in order to maximise success rates alongside long-term results.
When it comes down to creating high-quality video productions, there are countless factors that need to be taken into consideration in order for the end results to look professional, regardless if they are being broadcast over TV networks or promoted through digital outlets. With assistance from experienced professionals such as those available at Spring Forest Studio, clients can rest assured that their projects are in good hands and that they will receive optimal results according to their specific needs. This, combined with a comprehensive understanding of 3D virtual studio set production services, ensures no stone is left unturned when it comes time to share content with audiences around the world.
FAQs:
What is a 3D virtual studio set?
A 3D Virtual Studio Set (VSS) is an artificial environment created through video game engines that provides a realistic backdrop for streaming video productions like YouTube videos or webinars without actually shooting on location. This allows producers to create immersive digital experiences while avoiding physical constraints such as space or equipment limitations that might otherwise make production times longer than necessary.
How does professional live-streaming production work?
Professional live-streaming production consists of setting up the equipment needed for a successful video broadcast. This includes things like selecting the best camera and microphone based on your needs, streaming platform selection, audio setup and testing, quality control before it goes to air, and setting up any visual elements such as graphics or animations. In addition to these services, we offer additional post-production editing and effects that can be used to make sure the finished product looks its best after completion.
What are the benefits of working with Spring Forest Studio for video streaming productions?
Working with Spring Forest Studio is advantageous because our team has an extensive background in both 3D animation technology and understanding what makes great content. We are knowledgeable in all aspects of virtual studio set production services, so you don't have to worry about overlooking any important steps while bringing your vision into reality. We also provide personal consultation throughout each step of the process so that you can be certain that everything will turn out exactly how you envisioned it from start to finish.
What types of projects can be produced in a 3D virtual studio setting?
Our 3D virtual studio set production services are not limited to just one type of project. We work with our clients on a variety of projects, such as web series and video podcasts, music videos, product demos, promotional videos, corporate training tools, online tutorials, and much more.
Are there any pre-production techniques or strategies I should be aware of when using this type of technology?
Yes, as with all creative endeavours, it is important to consider the overall goal that you want to achieve before taking on any 3D virtual studio set production services. A few things that we suggest you think about in advance are deciding what type of camera and microphone you will be using for recording footage (as well as how they will be placed in relation to the subjects), making decisions regarding lighting setup depending on where your scenes will take place within the digital environment (i.e. indoors or  outdoors), and understanding what kind of content you need help producing (i.e. text overlays or animated graphics, etc.).
What audio and visual considerations should I keep in mind when creating longer-form content in a virtual space?
Longer form content usually requires extra attention when it comes down to sound design, as audio can be easily distorted if not edited with precision. We suggest ensuring that any ambient noise is taken care of during pre-production, as levels will drastically change when layering multiple sound sources in post-production. Visual elements should also be taken into consideration, such as how the camera movement and angle affect the viewing experience or choosing a suitable background for your projects.
What camera equipment is best suited for my project needs?
The type of camera you will need to use will depend on whether you're shooting indoors or outdoors, your budget, and what kind of quality you're aiming for: HD (high definition) or 4K (ultra high resolution). Our team at Spring Forest Studio offers numerous options ranging from DSLR cameras all the way up to professional-grade broadcast systems, so we can tailor our services exactly according to your needs and preferences.
Can you provide some tips on post-production editing and effects that I need to consider while creating content?
Post-production editing can include anything from adding effects like transitions or text overlays to audio sweetening (i.e., EQing), colour correction, compositing (which involves combining two different shots together), and motion tracking, which allows producers to attach animations and graphics to moving subjects. All of these techniques require precise attention and knowledge in order to execute efficiently, which is why working with a professional team of experienced video streaming producers like ours can significantly benefit your project as they understand the details inside out.
How do you ensure quality control during the streamlined distribution process of finished products?
Quality control is very important in any kind of production, but especially when it comes to distributing something that has been created digitally. Our team at Spring Forest Studio follows stringent guidelines throughout the entire lifecycle of productions, from pre-production planning all the way up until their release on various digital platforms. We consistently monitor for technical issues such as sound dropouts or corrupted files and immediately take action by troubleshooting or repairing them so that our clients are always satisfied with the final product we deliver.
Do your marketing strategies help reach audiences effectively through digital channels like YouTube and other social media platforms?
Yes. At Spring Forest Studio, we offer comprehensive marketing services alongside our 3D virtual studio set productions—from creating promotional campaigns tailored specifically for each individual client's needs to providing analytics reports regarding their content performance across different streaming outlets (e.g., YouTube). Through our strategies, we aim to reach audiences effectively and help them build their brands with the help of high-quality content.