Live-streaming events have become an essential way to virtually connect with your audiences, reach a larger and broader range of viewers, and create memorable experiences for your attendees. Whether you're organising a corporate event or launching a product online, live streaming are the perfect platform for delivering engaging and creative content that will help you stand out from the competition. With professional streaming services and state-of-the-art 3D virtual studio sets, you can take your event to the next level by creating an exceptional viewing experience that resonates on many levels.
Overview of Our Professional Services for Live Streaming Events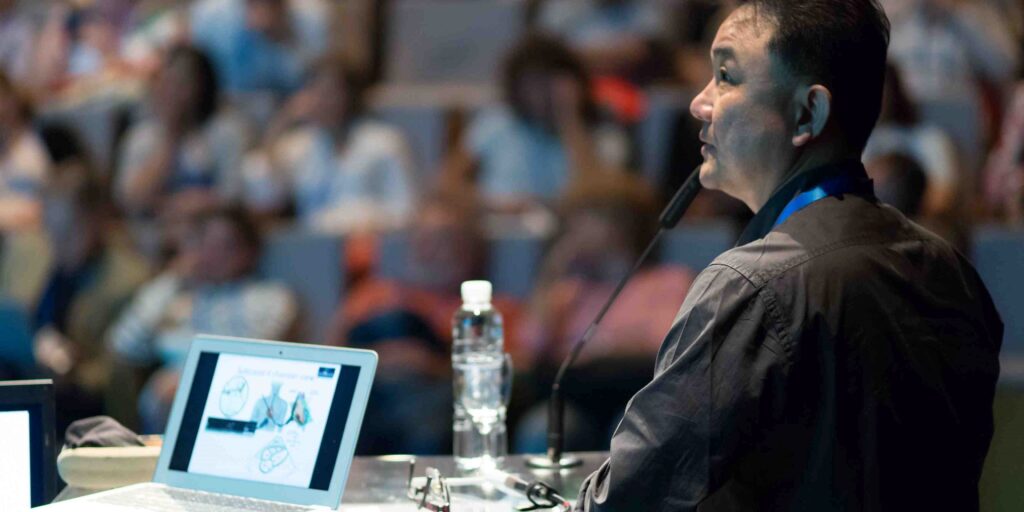 At our company, we specialise in providing top-quality live streaming services that go beyond just broadcasting audio and video content. We understand how vital it is to make sure each stream is executed smoothly while giving your audience an unforgettable experience every time they tune in. Our team consists of experts who have long years of experience working on projects related to livestream production with proficiency in using cutting-edge technology such as 360-degree cameras and motion tracking systems. We provide customised solutions based on your particular needs so that each streaming project is perfectly tailored according to what's required from it—no matter if it's a corporate event, product launch, or special celebration.
How We Can Help You Produce an Exceptional and Memorable Event 
Our team of professionals has both the technical knowledge and creativity to help you produce exceptional events through live streaming. Whether it's creating stunning visuals for your virtual studio sets, constructing effective graphics and animations for smooth transitions between scenes, or incorporating the use of unique cutting-edge technologies, we will work with you closely throughout every stage of production in order to make sure that everything is delivered according to your specified needs and requests. We can also provide guidance on how to best utilise all our services so that you get maximum returns from each initiative undertaken.
Innovative Technology Solutions for High-Quality Livestream and Productions
With our innovative solutions and professional skillsets, we have been able to create memorable experiences through livestreaming projects on multiple platforms such as social media networks, webcasts, video conferences, etc. Our state-of-the-art technology allows us to stream in high definition audio and video content without any delays, plus options like multi-camera angles, which create the feeling of attending a real-life event rather than just watching it online. We are also well versed in using 3D virtual environments like VR headsets and 3D and 2D graphics that contribute to making the experience more engaging and immersive for your audience.
Benefits of Working with a Professional Service Provider for Your Next Event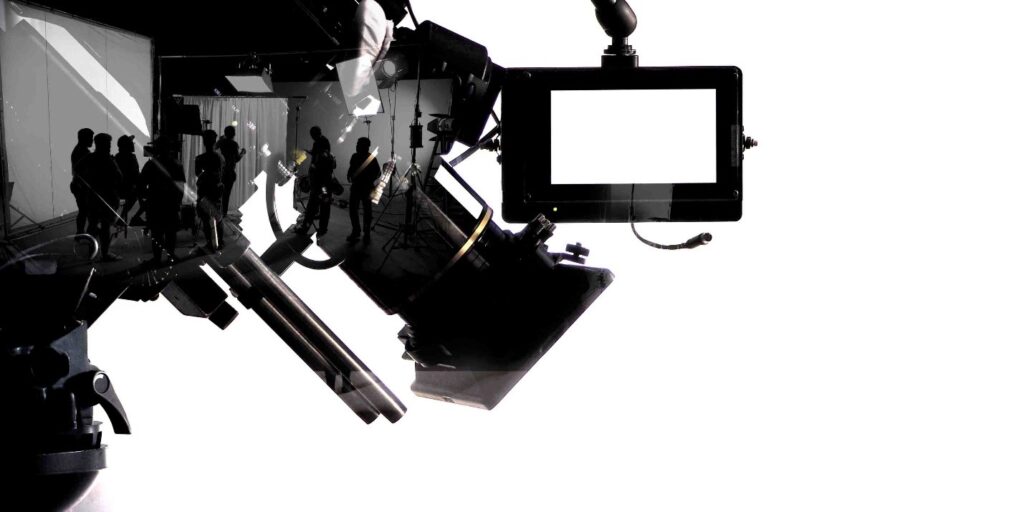 Working with a professional streaming provider like us helps you benefit from our industry-leading equipment and expertise in order to get the most out of your virtual event. Our dedicated services and support can help you save money on external production costs while ensuring the highest quality output across all platforms (PC, mobile, tablet, etc.). Additionally, you can rest assured that all videos are securely hosted on our own servers, so there's no risk of any data breach or privacy issues whatsoever.
An In-Depth Look at Our Unique Customization Options
Our team understands how important it is to have flexibility when it comes to customising live-streaming projects according to individual needs. We offer our clients an extensive range of customization options that allow them to tailor their stream down to the smallest detail—be it selecting different camera views and angles during specific moments in time or selecting particular lighting setups and effects in order to bring certain scenes alive, we provide advanced tools so they can fine tune their content as per their preferences, resulting in one-of-a-kind experiences every single time.
Tips on How to Get the Most Out of Your Production Budget
By utilizing our services, you can make sure that your production costs remain within your determined budget without compromising on quality. Our team has years of experience in this field, so we have a good understanding of what works best and how to create cost-effective solutions while still managing to achieve an exceptional output. We can help you maximise the ROI (return on investment) by offering guidance throughout each step of production and also suggesting certain 'tricks' or techniques that result in great results at minimal expenses.
Why It's Important To Have A Quality Stream For Engagement During Events
The success and effectiveness of any live stream is heavily dependent on how well it engages audiences during events; if there is no interaction from the audience end, the purpose is defeated.That's why having high-quality stream is important, as viewers will be more likely to stick around longer if they know that the content is presented in HD audio and  video, plus interactive features such as chat rooms, forums, etc. allow them to engage directly with other attendees or presenters, which increases interest and participation levels exponentially.
Best Practises for Setting Up and Configuring Live Stream        
Setting up and configuring live stream can be a daunting task, even for professionals, but it is essential to ensure that viewers stay tuned in throughout the streaming process. We have years of experience in this industry, so we understand best practises for stream configuration and setup, which include factors such as bandwidth and upload speed selection according to your particular needs, ensuring correct audio levels during broadcast, etc. With our expertise, you can rest assured that all technical aspects are taken care of correctly, thereby allowing you to focus solely on creating engaging content that resonates with your viewers.
Wrap-Up: How Our Services Can Make Your Virtual Event a Success
Using professional live streaming services and 3D virtual studio sets helps make sure that each event is perfectly tailored according to individual requirements while providing stunning visuals and high-quality audio and video content, no matter if they are corporate events, product launches, or special celebrations. Additionally, utilising advanced features like motion capture systems and real-time effects adds an extra layer of engagement, resulting in memorable experiences every single time. Working with experts also allows clients to maximise their production budget by finding cost-effective solutions while still being able to achieve exceptional results; plus, they get guidance and technical support along the way so they don't feel overwhelmed when setting up or configuring live stream.
FAQs
What guarantee do you offer for the success of my live-streaming event?
When you work with us, you can rest assured knowing that your event will be expertly produced and streamed without any problems. We provide full customer support throughout the entire process, so if there are any issues, big or small, they will be addressed immediately. Additionally, all of our packages include an uptime guarantee, which is designed to ensure that your stream won't suffer any interruptions due to poor connection speeds or technical difficulties. So you can trust us when it comes to delivering successful events every time.
How far in advance should I book your services?
That depends on how complicated your project is and what type of service you are looking for. If all you need is basic streaming and no post-production editing or 3D virtual studio set production, then we recommend booking at least two weeks in advance to give us enough time to get everything set up and ready for your event. However, if other services such as colour correction, graphics design, etc. are required, it's best to book further in advance (at least 1-2 months) so that we can accommodate the additional workload.
Do you have any packages or discounts available for larger events?
Yes. We offer a variety of packages designed specifically with large-scale events in mind. These packages include both our live-streaming and 3D virtual studio set production services, as well as any other associated costs (equipment rental, etc.). Additionally, these packages come with discounted rates, which can help save on overall expenditures when planning bigger productions. So if you're thinking of hosting a large event or session, be sure to contact us about our package deals.
Is there a charge to use your 3D virtual studio sets?
Yes, there is—but only if you require any changes or customizations beyond what we already provide as part of our standard offering. All of our 3D Virtual Studio Set Production services come with the ability to use our pre-made sets and backgrounds, which are available at no extra cost. If you're looking for more customization or require specific assets (e.g., props), then there will be an additional charge depending on the complexity of your project.
Is it possible to make changes after the event has already been set up and scheduled?
Yes, but it's important to note that any last-minute requests may incur additional costs as we may need to hire extra staff or purchase equipment in order to accommodate them. That being said, we do strive to provide assistance wherever possible, so if you find yourself needing something changed before or during your event, feel free to contact us about what can be done.
What type of training and support does your staff provide during an event production?
At Spring Forest Studio, our staff are highly trained professionals who have years of experience working in production environments ranging from small live events all the way up to complex streaming sessions with 3D virtual studio sets. We understand how important these productions are for clients, so we always ensure that our team provides comprehensive guidance throughout every step of the process, from setting up equipment to troubleshooting technical issues and even post-production editing and color correction. That way, no matter what your needs may be, you can count on us to provide in-depth support every step of the way.
Does your service include infrastructure setup and maintenance as well as video streaming services?       
Yes, our packages encompass both live-streaming services as well as all associated infrastructure setup and maintenance that is required for successful production. Our staff is experienced in this area and will ensure any equipment is correctly configured before the event to avoid any last-minute issues. Once everything's up and running, we constantly monitor all systems during an event to make sure there aren't any problems with connection speeds or glitches with audio or video quality so that you get a smooth streaming experience every time.
Are there any additional costs associated with equipment rental for large-scale production?
There could be if you require specialised equipment, such as 3D virtual studio sets, which may need to be rented or purchased for certain projects; however, these fees will always be discussed beforehand and agreed upon before moving forward with production. Additionally, most of our larger packages come with discounted rates when it comes to renting or buying extra gear, so ask us about these deals if cost is an issue.
Do you offer post-production editing services such as colour correction, graphics design, etc.? 
Yes. Our staff is specialised in post-production editing and can provide a variety of services depending on the needs of your project. This can range from basic touch-ups to more complex work such as creating custom graphics or incorporating 3D virtual studio sets into existing footage. So no matter what you have in mind for your event, be sure to contact us about our professional post-production services.
What measures do you take to ensure I get the highest quality live streaming experience possible?
At Spring Forest Studio, we understand that providing a high-quality streaming experience is essential for successful events, so we always strive to deliver the best service possible. We use industry-leading equipment and employ state-of-the-art compression algorithms when encoding video signals, which help guarantee optimal streaming performance regardless of where the viewers are located. Additionally, we also continuously monitor all systems during an event to make sure there aren't any problems with connection speeds or glitches with audio or video quality; this way, you can rest assured knowing that you're getting the best overall experience every time.