Live streaming has seen remarkable growth over the past few years, and it's no surprise because, this innovative technology offers a whole new way to experience events remotely, allowing people all around the world to access high-quality video content with just an internet connection. In Singapore specifically, there is no shortage of professional live stream production services that can help bring your event or show to life in real time. Whether you need help with technical setup or broadcast solutions for a large-scale project, these experienced service providers have the tools and resources necessary to make it happen.
Advantages of Using Professional Live Streaming Services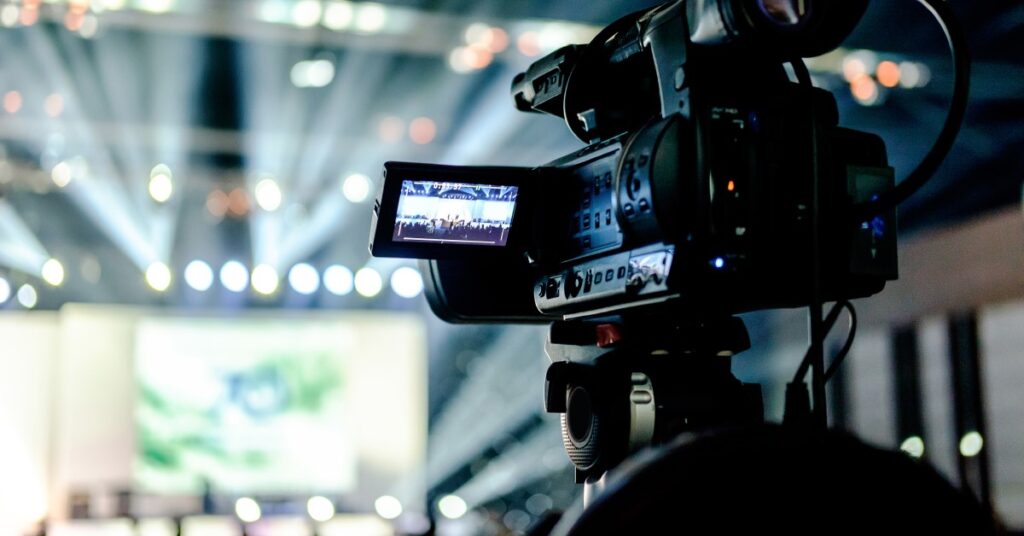 When you hire a professional live streaming service provider in Singapore, they bring far more than just equipment; they bring knowledge and expertise as well. These companies understand how to get the best results out of any project and are familiar with industry standards, so they can ensure quality control every step of the way. With their help, you can rest assured that your stream will be produced at top-notch levels while cutting down on costs associated with expensive gear rentals or repairs. Furthermore, having someone who knows what they're doing behind the scenes allows you to focus on other aspects of running an event, such as marketing and promotion.
What To Look For When Choosing A Live Stream Production Service Provider      
When it comes to selecting a live stream production service, there are certain criteria you'll want to keep in mind. First and foremost, always make sure the company is experienced with the type of project you have in mind; otherwise, they won't be able to offer their best services or advice. Additionally, look for references from previous clients who can attest to their level of quality assurance so you feel secure knowing your event will turn out as expected. Last but not least, ask about any additional services they might provide, such as post-production editing or creative direction, that could help bring your vision to life.
How to Utilize 3D Virtual Studio Sets in Your Livestream Events
3D virtual studio sets are an incredible way to give your livestream events a professional edge while also making them more engaging for viewers at home. By setting up an immersive environment with realistic backdrops and scenery, audiences can feel like part of the action no matter how far away they may actually be. You can find numerous companies that specialize in 3D virtual studio set production services throughout Singapore—just ensure the team has plenty of experience creating projects from scratch if you're looking to customize the design.
Tips for Enhancing the Quality of Your Livestream Videos
One of the best tips for enhancing your livestream videos is to make sure all audio and video components are working in perfect harmony. This requires proper synchronizing between inputs, outputs, and recording devices such as microphones and cameras to ensure quality throughout the stream. Also, consider using external streaming tools that can help optimize overall performance; real-time monitoring applications like OBS or XSplit can help keep track of any potential issues with broadcast latency or buffering so they don't affect the overall viewing experience.
Common Mistakes to Avoid With Professional Live Streaming Production
When it comes to professional live streaming production, there are some common mistakes you should avoid at all costs if you want to ensure successful results. First off, don't forget about sound; poor audio quality can be one of the biggest letdowns in a streamed event due to its impact on viewers' engagement levels—so invest enough time into selecting the appropriate microphone(s) prior to showtime. Another key mistake is not testing your connection beforehand; this will give you an idea of how well everything will work when it comes time for actual broadcasting instead of waiting for potential issues to arise.
Essential Equipment Needed for Professional Video Production and Distribution Online
When it comes to creating professional videos, there is some essential equipment you'll want in your arsenal. While computers and laptops are usually sufficient as recording devices, they can be prone to lagging or other technical difficulties at times—so consider investing in reliable external cameras if you seek more stability and control over the results. Additionally, audio components should include microphones specifically designed for broadcast purposes, such as dynamic or condenser mics that will capture clear sound quality no matter how active the environment may get. Of course, editing software is also a must-have; Adobe Premiere Pro and Final Cut Pro are two popular options used by industry professionals everywhere due to their extensive feature sets and user-friendly interfaces.
Creative Ways to Use Music and Sound Effects During A Livestream Event
Music and sound effects can add an exciting dimension of interactivity during a livestream event. Rather than relying on generic background music during transitions between segments or while introducing speakers or performers, opt instead for custom tunes that fit the overall theme of your show—this way, audiences won't just feel like passive viewers but rather part of a larger experience tailored especially just for them. Additionally, sound effects can be strategically used to emphasize certain points or add a comedic effect in roasts or other activities—just make sure you're not overdoing it as this could become distracting.
Strategies for Creating Interactive Experiences During A Livestream Event 
Creating interactive experiences during livestream events takes some clever thinking, but when done right, viewers will surely appreciate the effort. First off, decide on your type of interaction; while chatrooms are great options for smaller groups, larger events may benefit more from polls or surveys that everyone can join in on and offer their opinion. Another option is setting up "questions and answers" segments where attendees submit queries to presenters through streaming platforms such as YouTube Live or Twitch—this way people have complete control over what topics get discussed and how much time is devoted to each inquiry.
Emerging Trends in the World of Professional Live-Streaming Solutions
The world of professional live-streaming solutions is constantly evolving thanks to advancing technologies and creative minds coming together with new ideas all the time. One trend gaining a lot of traction recently has been augmented reality (AR) integration into stream; by layering virtual objects onto real-world scenes, visuals can become even more captivating. Additionally, 360-degree camera technology has been on the rise for some time now, allowing audiences to control their own perspective throughout events rather than simply watching what's shown on screen. Regardless of how you choose to approach your live stream in Singapore, with these emerging trends, you can be sure to remain ahead of the curve when it comes to providing quality streaming content.
At the end of the day, selecting a professional live stream production service provider in Singapore is no easy task—but with this guide as a reference and keeping all of the above tips in mind, you'll be sure to find a team that best suits your project needs and budget. From setting up 3D virtual studio sets to using creative sound effects, by utilizing such services, you can ensure your livestream event stands out from any other. Now get out there and broadcast like a pro.
FAQs:
What Type Of Live Streaming Services Are Provided In Singapore?
Live streaming refers to broadcasting audio or video over the internet directly from one source device, such as a computer or mobile device, using an app or broadcasting programmed such as OBS Studio software or Zoom. Professional providers now offer all kinds of services designed specifically for capturing events from start to finish, whether big corporate meetings, conferences, workshops, or seminars, among others. One of the main advantages of these types of solutions is their flexibility, as they can accommodate large or small audiences in different locations. Video streaming production services may also include 3D virtual studio sets, which offer an upgraded feature over traditional video recording and broadcast capabilities. This service combines the power of animation, CGI, and motion graphics to create a fully immersive and engaging viewing experience for your viewers, with various customization options available.
How Can I Maximize the Advantages Of Using A Professional Live-Streaming Service?
When it comes to maximizing the advantages that come with professional live-streaming services, there are several strategies you should consider adopting. Firstly, you need to ensure that all necessary equipment has been set up properly and tested prior to the event in order to avoid any technical issues on the day itself. Secondly, make sure that you select a provider who uses highly advanced technology solutions capable of delivering outstanding audio and visual quality while allowing for scalability when needed. Utilizing customizable 3D virtual studio sets can help boost engagement further by providing an entertaining backdrop not possible with regular video recordings. Being able to customize music or sound effects will also help add more character and dynamics into presentations, as well as make them more enjoyable for viewers at home or abroad through digital platforms like YouTube, Facebook, etc.
What Factors Should Be Taken Into Consideration When Selecting A Live Stream Production Service Provider?   
When selecting a live stream production provider, there are several factors you need to consider. Firstly, it is important to select a service provider who has the necessary skills and experience in live streaming. This will ensure that they have the technical knowledge to make sure everything goes smoothly on the day as well as be able to handle any issues or problems that may arise before, during, or after an event. It is also important to investigate what kind of equipment is being used for recording and broadcasting and whether customized 3D virtual studio sets can be provided if required. Professional support should also be available from start to finish, with post-production services such as editing or encoding completed within a reasonable timeframe. Finally, cost efficiency should be taken into account when selecting your provider, with discounts offered for long-term contracts for large events, etc.
Are there any limitations to using 3D Virtual Studio sets for livestream events?
3D virtual studio sets are becoming more popular due to their ability to provide viewers with an immersive viewing experience not possible through regular video recordings. However, given their graphical nature, there will always be certain limitations associated with them that one needs to take into consideration before using them in livestream events. One limitation would be its scalability, as the amount of graphical components within the studio will depend on the budget and resources available at hand. Secondly, hardware requirements may be more demanding than with standard video recordings, given that 3D elements need to be rendered in real-time during an event. Thirdly, they are not ideal if you require full audience presence, as this would require additional special equipment and a complex setup, which could affect cost efficiency further down the line.
How Can I Improve the Quality and Clarity of My Video Broadcasts? 
Improving the quality and clarity of video broadcasts requires careful planning prior to recording or broadcasting an event. Firstly, it is important to select a provider who uses high-quality cameras for capturing videos as well as audio systems with sufficient amplification capabilities so viewers can develop a better understanding of what's being said. Professional lighting should also be used if possible to supplement visuals further, while utilizing customizable 3D virtual studio sets can help add more character into presentations, thus creating a much more engaging viewing experience for audiences online or abroad through digital platforms like YouTube, Facebook, etc. Furthermore, one must take into account their own internet connection speed, which allows for better streaming results due to reduced buffering issues when multiple viewers access your live stream at once.
Which Errors Should Be Avoided During Professional Video Recordings or Broadcasting?
When it comes to professional video recordings and broadcasting, several errors must be avoided in order to ensure a successful viewer experience. First and foremost, it is essential that all equipment is set up properly prior to the event itself, as technical issues or malfunctions can ruin an entire presentation if not addressed immediately. Secondly, the audio must be of high quality with sufficient amplification for viewers to easily understand what's being said by the speaker or presenter at any given time. Poor lighting will also affect visuals, especially when recording in dark environments where details may be lost, making it hard for audiences to follow along with presentations taking place on screen. Lastly, one should always remember to record backup footage in case of unforeseen circumstances, although this could incur additional costs depending on your provider agreement, so be sure to ask beforehand.
Are There Certain Pieces Of Equipment That Are Essential For Successful Online Video Production And Distribution? 
Yes, there are certain pieces of equipment that are essential for successful online video production and distribution. Firstly, cameras need to have sufficient resolution settings capable of capturing clean, sharp visuals even in dim environments, which many modern DSLR camera models offer these days, allowing you greater flexibility when shooting videos outdoors as well as indoors within studios, etc. Audio systems such as microphones should also be utilized, enabling presenters or speakers voices to be clearly heard by viewers through suitable amplification devices such as PA speakers or mixing consoles. Moreover, if 3D virtual studio sets are being used, a powerful computer capable of rendering multiple graphical elements in real-time will be needed, along with software to manage them efficiently during recordings or broadcasts.
What Music Or Sound Effects Do Professionals Recommend Adding To Videos Or Livestream Broadcasts To Make Them More Engaging And Entertaining?
When it comes to adding music and sound effects during videos or livestream broadcasts, professionals recommend using royalty-free material from digital libraries online, which can help add more character into presentations, thus creating an interactive viewing experience based on the appropriate musical selections made. Uplifting tunes that fit with the mood of what's happening on screen (i.e., action scenes) should be selected together with audio effects, e.g., crowd cheering, when introducing certain elements critical for keeping audiences engaged throughout a presentation as well as providing atmosphere often not possible through regular video recordings alone.
What Strategies Can Be Used To Create An Interactive Viewing Experience With Regard To Live Streaming Content On Digital Platforms Such As YouTube, Facebook, etc.?     
In order to create an interactive viewing experience regarding live streaming content on digital platforms such as YouTube and Facebook, one must first understand their demographic in order to better connect with audiences. This involves understanding their interests, expectations, and preferences in regards to how they view videos or livestream events. Secondly, creating engaging titles for each video as well as descriptions will help individuals discover your content easier, so be sure to include relevant keywords that search engines can index, thus improving your search engine visibility scores. Additionally, setting up polls on video platforms helps create a two-way conversation, allowing for feedback from viewers who may want to answer specific questions or give additional opinions regarding what's been discussed altogether, making it more interactive.
What New Technologies Are Being Utilised In The World Of Professional Live Streaming Solutions Today?
The latest new technology available in professional live streaming solutions today is the utilisation of 3D virtual studio sets, which have become increasingly popular not just for gathering data (e.g., audience demographics) but also for enhancing the entertainment value of presentations by adding background graphics, animation, and motion effects, further boosting engagement levels within audiences online or abroad through digital platforms like YouTube, Facebook, etc. Furthermore, these customizable 3D environments allow producers greater control over camera angles without physically having someone move around during recordings while still being able to capture all the action taking place on screen in real time, enabling them to create memorable experiences one wouldn't typically get with traditional video recordings.